One of the Most Experienced in the Region
Our goal then and now is to provide quality on time projects
We Are Committed To Bring Higher Standards Of Quality To Every Project.
Founded in 2002 to respond to a rising market demand for specialized industrial construction services, MCE-SA is part of ASML Group. Through its unique Civil Engineering Management expertise and applicable QHSE standards, the new company became a national and regional innovator, working with active international extractive industry operators and on important specialized construction projects.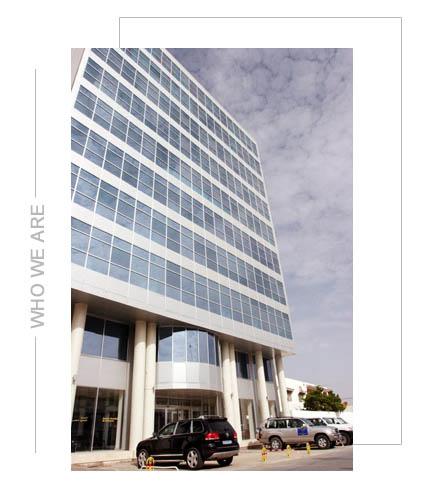 A Regional Construction Company
There are many reasons why MCE-SA has grown to become one of the most respected construction companies in Ouest Africa. We listen to our clients and determine the best plan of action to meet their goals. It is the only way to build great construction projects and great relationships. We are passionate about everything we do, from our use of Virtual Design Construction to our community involvement in the neighborhoods where we work and live.
General Contracting
We're fully equipped to handle even the most complex projects. Our experience and ability to successfully manage every aspect of a build, along with our unmatched commitment to client service - has helped us become one of the region's leading general contractors
Airports construction
From the starting and landing runways to airport ramps and taxiways to the hangars and terminals or arrival buildings – with MCE-SA you get everything from one source. Not only these classical airport facilities are in demand, hotels, parking garages and much more. With our know-how, we're the right contact partner in these areas as well.

Civil Engineering​
The foundation of any successful residential or commercial fit out. MCE-SA number one priority is providing our customers with a headache-free project from start to finish. We understand how stressful it can be when thinking of undergoing any type of modification to ones plant, home or commercial property.
Roads & Earthworks
focused on providing exceptional services and a quality of work that's second to none. Our grading crews pride themselves in understanding the technical requirements necessary to successfully accomplish everything from planning and moving earth to environmental protection and finish grading.
Concrete Pavement
MCE-SA Paving Division offers mainline concrete paving , public & and private sector clients in West Africa. MCE-SA deploys the latest industry advancements and techniques to assure excellent production, long term pavement performance and life expectancy.
Power plants construction
We handle complex power plant projects by working together with clients to develop economic solutions and by upholding the highest standards of quality, occupational health and safety, and adherence to deadlines. The MCE-SA portfolio includes design, foundations, earthworks, concrete construction, steel engineering, facades and outdoor facilities.
Waste Management
MCE SA approaches waste management with a policy to not only meet but exceed regulations. We are able to manage several waste streams by operating our own dedicated landfill 60km north of Nouakchott
Oil& Gas Services
Our clients can rely on us to handle the onshore services with diligence and attention to detail. We let you dedicate your efforts to your core business through high quality safe onshore services. MCE SA has an experienced staff with Oil and Gas background ready to unload supply vessels, arrange piping and move containers. We are equipped to serve any size operation with our yard services combining both the storage space and warehouses with the lifting and handling
Get your free consultation
We welcome your questions and comments, and look forward to speaking with you
MCE-SA has achieved several projects most recently including a selection below: